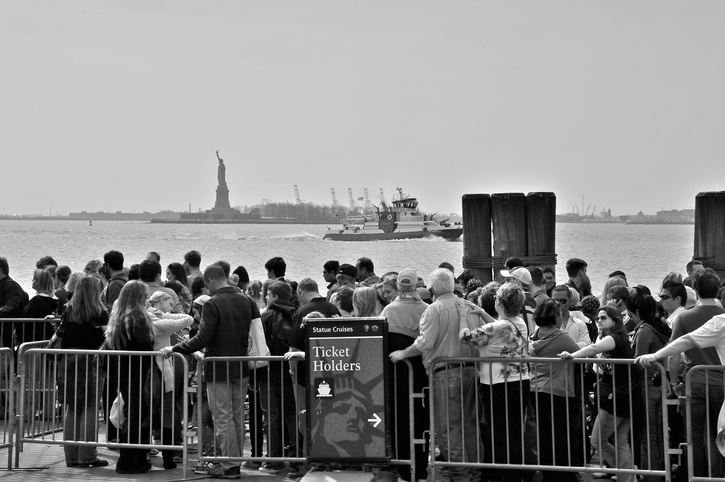 Every year, millions of people visit the Statue of Liberty National Monument and the nearby Ellis Island Immigration Museum. Evelyn Hill, Inc., the National Parks Service's food concession operator, was looking for a way to streamline the recycling of beverage container waste and reduce trash volume on the islands. They found the solution in two Orwak Multi Chamber balers.
Evelyn Hill Increases Recycling Effort While Decreasing Its Carbon Footprint
Evelyn Hill, Inc. has a very distinguished history providing visitor services at Liberty Island, once known as Bedloe's Island. With over 86 years of dedicated service, Evelyn Hill is one of the oldest family-owned and operated concessionaires in the United States.
Managing operations for such a highly visited area is no small feat. Liberty Island averages 2.9 million visitors each year, and Ellis Island averages 1.9 million. Tourists not only purchase beverages from the concessions – they also bring their own drinks onto the islands. This adds up to significant plastic and aluminum waste.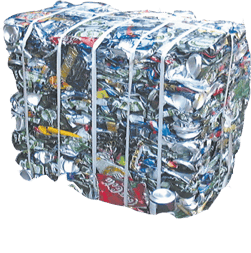 Jeff Marrazzo, Director of Health, Safety and Environment for Evelyn Hill, wanted to find a way to simplify trash removal, streamline the Park Service's recycling efforts and reduce its carbon footprint, so he purchased two Orwak Multi Chamber balers - one for each island.
For almost a decade, Evelyn Hill has been using Orwak balers to safely and easily crush PET (polyethylene terephthalate) bottles and aluminum containers, and bale them into manageable cubes for transport to a nearby material recovery facility.
The results have been astounding. During peak summer months, the concession compacts and bales 5,580 lbs of plastic bottles and 410 lbs of aluminum! According to Jeff, "For every ton of beverage containers we bale, we are saving 2,513 gallons (9,512 liters) of gasoline and 12.4 cubic yards of landfill space. It's a great way to show the public that major national historic sites can have a positive environmental impact, simply by reducing the volume of our waste."
Evelyn Hill is Recognized for Their Focus on Sustainability
Evelyn Hill was awarded a National Restaurant Association "Operator Innovations Award" for recycling 95% of its total waste. Orwak is proud to have a role in achieving this amazing accomplishment.
"It's great to see one of our most treasured National Parks recognized for its record on sustainability. Evelyn Hill is a model for both public and private facilities – not only in recycling, but also in energy conservation, composting and building design," says J. Mark Lanning, President for Orwak North America. "We're honored to be helping Evelyn Hill provide the public with high-quality, environmentally sustainable services."