If you own or manage a hotel, you know a lot about managing trash whether you like it or not. According to the American Hotel and Lodging Association (AHLA), "A 300-room hotel can generate as much as three tons of waste per day.1 But did you know that this same research states that 60% of that waste is recyclable?
The average hotel guest throws 2 pounds of trash away every day - and more than half is composed of recyclable materials i.e. paper, plastic, cardboard and cans. 2 The degree to which this effects a hotel's bottom line often varies by geography. In New York City, it it's not unusual for a hotel to have a $100,000-a-year waste bill. Now imagine cutting that bill in half.
Small Changes Can Reap Big Rewards
For years we've known that recycling is the right thing to do, but the truth is, it also makes good financial sense. According to Pat Maher, a former hotel executive who now serves as an environmental consultant to the American Hotel and Lodging Association, all hotels can trim their waste disposal bill by as much as 50% by separating paper, plastic, cardboard, cans and other recyclables from their waste stream.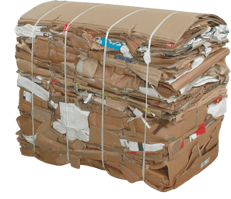 "Cardboard recycling alone saved us $12,000 to $20,000 a year,"states Niki Leondakis, Chief Operating Officer for Kimpton Hotels. "Previously cardboard made up 40-60% percent of the recyclable material thrown into the trash at our hotels." By instituting a recycling program, Kimpton Hotels reduced their trash removal costs by more than 40% at 47 hotels.
It's Not Always What You Do, But How You Do It
According to the American Hotel and Lodging Association's biennial survey (which interviews a cross section of 8,000-9,600 hotels across the US every 2 years), the popularity of recycling programs are steadily climbing - from 40% in 2008 to 64% in 2014. 3
Yet, recycling programs are often managed, the same way they were managed 20 years ago…in bins or stacked against the wall in small storage areas until they are tossed into designated dumpsters in the back of the building.
If this sounds familiar, it's time to up your game. How you manage recycling material is just as important as recycling it. To minimize trash removal and handling costs, while maximizing recycling rates, hotels need to think about increasing efficiency, space, safety and return on investment.
Efficiency means spending less time handling recyclables and trash and more time on core business activities. Space means using the space you have wisely. Free up your valuable square footage. Safety means keeping employees inside at night and avoiding injuries from managing trash or breaking down boxes. And return on investment means just what you think - getting a return on your recycling investment.
The Future of Hotel Recycling is Orange
Did you know, on average, Orwak balers pay for themselves in two years? By decreasing trash removal costs, labor to manage trash and and in some cases, by generating income through recycling, your waste problem takes care of itself. (Balers have the unique benefit of off-setting costs because recyclers are willing to pay a premium for baled recyclable material.)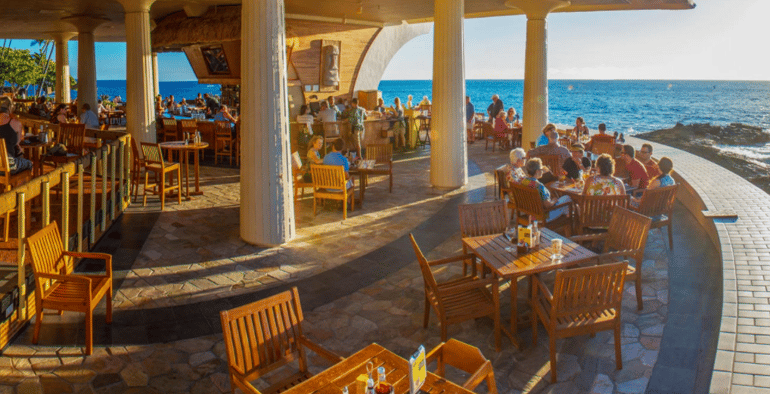 One example of a hotel that exemplifies efficiency, space, safety and return on investment is the Royal Kona Resort in Kailua-Kona, Hawaii. At the Royal Kona Resort, Bradley Carlson uses his 94"H x 70"W x 42"D Orwak 3420 cardboard baler to bale cardboard boxes as they come in reducing time spent handling recyclables and creating more space. His team simply bales the cardboard inside his facility using his Orwak 3420 cardboard baler - eliminating the cardboard dumpster cost and the need to go outside late at night. Then a recycler picks it up for free and pays him a rebate for the baled cardboard.
No need for additional dumpsters. Less time managing boxes. More time focused on core business activities. Need I say more?
In addition to recycling valuable commodities, like cardboard and plastic, compacting waste can also provide similar benefits to your organization. The Orwak 5030 trash compactor can reduce trash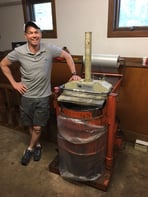 removal costs significantly by reducing the number of pick-ups needed each week.
Orwak customers average a 30 month ROI on trash compactors that typically last over a decade with minimal expense. Then there are customers like Jon Lindberg of Minnesuing Acres Executive Retreat and Conference Center. For 29 years, he has used the same Orwak 5030 trash compactor to compact food waste at his conference center and retreat in order to reduce the number of trash pick-ups required each week. When you multiply their annual savings by 29 years, the return on investment dwarfs his initial investment made back in 1988. For more on this amazing story, click here.
Your Guests Will Thank You For It
According to Katherine Lugar, President and CEO of AHLA, employees and guests alike feel proud about continued sustainability efforts including recycling programs. Hotels are evolving their role in their communities and expanding their reach when it comes to protecting the environment.
Yes, there are going to be obstacles along the way, but the upside can be even bigger and better than what you can imagine. When you look at the options available to hotel owners and managers today to recycle and save on waste removal costs, the solution is simple - Investing in long term recycling and trash reduction machinery is just a smart thing to do.
Your guests will thank you for it.
---
1 https://ahla.com/resources/green-guidelines-recycling-programs
2 http://www.nytimes.com/2009/10/06/business/energy-environment/06recycle.html
3 The AHLA Survey has been conducted every two years since 1988, and with more than 9,600 participants, it is the most comprehensive analysis of the trends in the hotel and lodging industry based on direct feedback from hotels. Respondents are also representative of the geographic makeup of the hotel industry. https://www.ahla.com/press-release/new-survey-reveals-top-hotel-trends-across-country