Too often the news we hear is negative. There is so much emphasis on bad choices or things that are going wrong. Yet, the truth is, there is also so many things that are going right, so many people making good choices and a lot of things happening that are positive. Maybe a story about how businesses across the country are turning their backs on ripe opportunities to recycle or streamline operations would have more dramatic flair, but I'm tired of the drama.
I want to hear about positive change. I want to hear what well-intentioned business owners are doing to make things better. I want to recognize those who are making progress despite the obstacles and the naysayers. Why? Because they figured out how to turn good intentions into a reality. They made a plan and got it done. I want to know how they did it and share it with you.
For this reason, we're introducing a segment called Getting It Done. Getting it Done will highlight businesses and individuals that have figured out how to make recycling happen. Whether they have gone the extra mile to personally do the recycling at their organization or whether they are paving a path for others to follow, they are the ones making it happen. They are our recycling champions.
Getting It Done Features Premier Compaction Systems

Today, I'd like to recognize Premier Compaction Systems (PCS). PCS is a sustainable trash chuteand compactor company servicing clients in New York, New Jersey and Connecticut. PCS designs, installs and maintains equipment as well as providing cleaning services. They also happen to be one of the first businesses in the state of New Jersey to be recognized as a New Jersey Sustainable Business.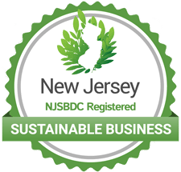 PCS was recognized by the New Jersey Sustainable Business Registry for designing and installing automated , energy efficient, waste handling equipment. This equipment was used to reduce labor costs and manual handling of waste receptacles, but mostly it created a path for high rise buildings, hotels, restaurants and many other types of NY, NJ and CT businesses to streamline operations and cut costs through recycling.
Bob Frustaci, President and CEO of PCS, had a choice – to manage waste the way it's always been done or to come up with a better way. His decision to find a better way is changing how businesses in the tristate area approach waste management. In just the past 3 years, PCS has installed over 300 recycling units and trisorters. On average, their customers are saving 20-30% on solid waste management costs. One customer saved over 335 tons of organic waste by simply redirecting waste into a chute that fed a self-contained compactor for composting!
In addition to the more common commodities for recycling (cardboard, plastic, PET and film), PCS has also increased recycling rates for more obscure materials like aluminum cans and even oil. Yes, oil! PCS changed their day-to-day operations to recycle hydraulic oil saving over 2,685 gallons of oil since they started this program in 2016.
It would be lot more dramatic to tell you a crazy story about some unsuspecting passerby getting 40 pounds of composted material dumped on them from a 12th story window, but that's not what Getting It Done is about - nor did it happen. So if you're looking for a 30 second sound bite on something negative or absurd, you'll have to go elsewhere. However, if you want an infusion of inspiration by people and businesses just like you – look for our next installment of Getting It Done. We look forward to sharing more great stories about our everyday recycling champions.
PCS can be found in the New Jersey Sustainable Business Registry at http://registry.njsbdc.com or by visiting their web site at pcs-green.com.
Getting It Done is an Orwak segment highlighting recycling champions who are getting recycling done despite objections and obstacles.
---
Hear from a NYC PCS Customer Talk About Their Recycling Success Story
Listen to the, Superintendent of the Orion, explain how PCS changed the way they managed trash by using an Orwak baler.
Not only did they create space and cut costs. They made money doing it.