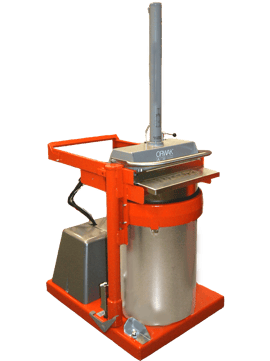 Owning a business can be an exciting adventure, but it can also be filled with millions of daily tasks and responsibilities in order to ensure that it runs smoothly, efficiently and profitably. Whether you are a large commercial business or a small retailer, a high volume of waste is probably a normal part of your daily life, which likely means high costs in order to deal with the waste. If this sounds familiar, then a waste compaction system from Orwak is your answer.
A commercial trash compactor is probably one of the most underrated pieces of equipment in business, but can yield you some of the greatest benefits. They are designed to compress waste, thus saving space allowing it to be used to help save the environment and your bottom line. Here are some of the benefits of a trash compactor:
Compacting Your Bottom Cost
Because the volume of trash is less with a compactor, the number of trash pickups required is reduced; therefore, your overall waste expenditures are cut back. For instance, if you have a dumpster that is picked up 4x's a week at a cost of $350 per week, or $1400 a month. With a 10:1 compaction ratio, which is what one of Orwak's compactors offers, you are going to haul that same amount of material, but only needing to be pick up 2X's a week, which means you are potentially going from $1400 a months down to $700 a month. You are still going to need to lease the compactor, but you are saving money and you no longer have to deal with a trash truck at your business so often. We may also be able to reduce the size of your dumpster, freeing up space in your trash corral. Along with that, you are also reducing your labor costs because you are no longer paying employees to take out trash multiple times a day. Even little things like the number of trash bags needs are reduced, which is another cost reduction.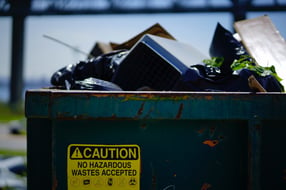 Improved Sanitation
Having loose trash around your business can lead to a serious sanitation problem. It can release unpleasant odors, invite unwanted rodents and pests, and cause trash to be blown throughout your property. Trash compactors keep your trash securely confined, taking it out of sight and out of mind. Compactors also confine liquids better than any open top bin, thus eliminating any complications associated with split liquid.
A Greener Business
Societal shifts and increased awareness of our surroundings have implemented a large demand for environmentally friendly business practices. A compactor from Orwak can help your business not only reduce the amount of waste you add to landfills, but reduce the amount of CO2 emissions released into the atmosphere by the trash trucks that would otherwise be transporting your loose waste. The government has even started offering tax incentives to businesses that incorporate eco-friendly solutions into their daily operations. Adding more… green to your bottom line!
Better Safety and Security
Improper or inefficient waste management can sometimes lead to accidents within the business, i.e. spills can cause people to slip and fall. Because a trash compactor helps to contain liquid, it not only will help prevent injuries, but also cut compensation costs associated with payouts for injuries incurred by customers or employees.
Open bin containers are a security risk. Unauthorized waste dumping can not only increase the number of trash pickups which increases costs, but unwanted rummaging could place personally identifiable information, such as transaction receipts, into the hands of dumpster divers Compactors help to secure disposed confidential information from those unwanted eyes. If your business throws away combustible materials, a compactor can also reduce fire hazards.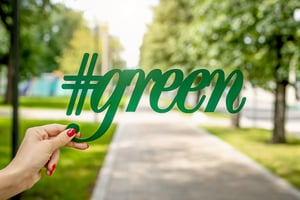 At Orwak, we want to help you reduce costs, improve sanitation, become safer and more environmentally friendly. Whether your business is big or small, Orwak North America has a compactor that will fit your needs. Orwak's various trash compactors can compact waste in as little as 13 seconds, at a ratio of 10:1, and manage a bale weight of up to 220 lbs. Each of our models provides different benefits so take a look at our Balers & Compactors and let us help you to discover the solution for you!