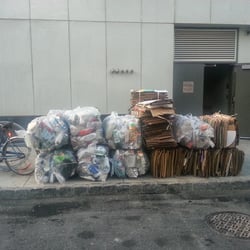 As showcased with our previous blog post comparing the 5030 and the 3110, Orwak develops solutions for sorting and recycling waste materials that improve business efficiency, especially for the restaurant industry. This time, we want to showcase our 4360 and 3110 models. All of our products are designed make a significant contribution to effective and efficient waste management, sustainable business practices, the well-being of employees, and compliance with environmental regulations. As an added bonus, all of our products are designed to contribute to a cleaner working and natural environment to provide the best total waste handling economy.
4360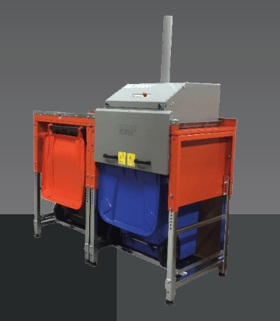 ORWAK FLEX 4360 is an in-bin waste compactor for standard two-wheeled 96 gal bins. It is perfect for the hotel and restaurant sector, where general waste needs to be disposed of in waste bins. The in-bin compactor provides impressive volume reduction, contributing to valuable space-saving and a more profitable waste management. The 4360 is a robust and stable machine that, thanks to its compact design, occupies little floor space. A good finish and easy access make cleaning quick and easy. The compactor is easily extended with additional chambers. The front door on the single-chamber unit is then replaced by an apron for effortless movement of the press head from one chamber to the next. Model 4360 is user-friendly! The multi-chamber version is a convenient top-loading installation, while the single-chamber version has an easy wheel-in, wheel-out operation. Safety and quality are our hallmarks and the compactor provides maximum personal safety both for the operator and those in the immediate vicinity.
3110
Compact and effective front-loading baler for versatile application. It takes up only 6 sq. ft. of your floor space and has a ceiling clearance of 6'7". Bale weights up to 110 lbs cardboard -155 lbs plastic. The low height in combination with the small footprint makes the 3110 fit where you need it to be! An autostart function allows the baler to start compacting the material as soon as you close the door. A material selector makes the choice between compacting cardboard and plastic easy. THE ORWAK COMPACT 3110 is perfect for companies with small amounts of packaging waste.
Click below to watch a short video about these two products.
For more information about
the 4360
and
the 3110
,
download our NEW product guide
. We are happy to schedule a time with you to go over each of our products and help you select the best one to fit your needs.